Here is Accurate Electromagnetic Flow Meter China talking about Flowmeter analysis of industrial equipment development.
If you have any idea about Ac Powered Insertion Electro Magnetic Flowmeter, welcome to contact us and discuss.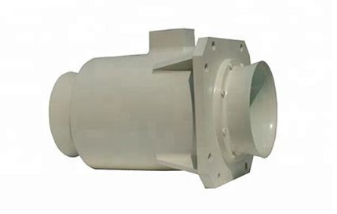 At industrial sites, meters that measure fluid flow are collectively referred to as flow meters or flow meters. It is one of the most important instruments in industrial measurement. With the development of industry, the accuracy and range of flow measurement requirements are getting higher and higher. In order to adapt to various purposes, various types of flowmeters have been successively launched, widely used in oil and gas, petrochemical, water treatment, food and beverage, Industries such as pharmaceuticals, energy, metallurgy, pulp and paper, and building materials. At the end of the 12th Five-Year Plan, vortex flowmeters and other instruments will become the focus of on-site industrial equipment development in China. The Ministry of Industry will vigorously develop the instrumentation industry, which will be good news for many companies! It will play a pivotal role in economic growth and economic recovery!
The following is an analysis of the flowmeters for the development of industrial equipment. The analysis of the electromagnetic flowmeter industry said that the growth rate of production and sales in the whole industry is mainly affected by the weak demand of industrial automation control devices in the industry, which is more than one-third of the industry. In the first half of the year, the growth rate was 3 to 4 percentage points lower than the industry average, while scientific instruments such as analytical instruments, pressure transmitters, and test equipment maintained a growth rate of more than 20%. It is reported that due to industry characteristics, instrumentation turbine flowmeter and Natural Gas Vortex Flowmeter industry in the past 12 sub-sectors of the machinery industry, the growth rate of production and sales are generally in the seventh and eighth places, and the first three in the first half of this year, year-on-year. The increase is second only to the agricultural machinery industry supported by policy concessions. This shows that although the instrumentation industry is also affected by the weak domestic and international economy, the degree of impact is small, and the problem of overcapacity is not as serious as some industries. Under the guidance of the country's policy of vigorously revitalizing high-tech industries, the instrumentation industry has a larger development potential and prospects.