Here is Flowmeter Factory talking about Characteristics of a sulfuric acid electromagnetic flowmeter.
If you have any idea about Electrode Flow Meter, welcome to contact us and discuss.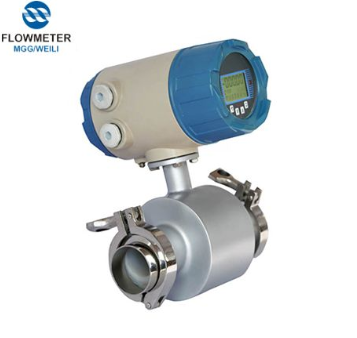 9. On-site can modify the range online according to the actual needs of users.
10. The high-definition backlight LCD display, full Chinese menu operation, easy to use, easy to operate, easy to learn and understand.
11. With digital communication signal output (optional) such as RS485, RS232, Hart and Modbus Profibus-DP.
12. With self-test and self-diagnosis function.
13. The hourly total record function, recording the total amount of flow in hours, suitable for time-sharing measurement (optional)
14. There are three calculators inside to display the forward cumulative amount reverse cumulative amount and the difference integrated amount, respectively.
15. Clock, 16 times of power down time (optional) can be recorded.
16. Infrared handheld operator, 115KHZ communication rate, all functions of remote non-contact operation converter (optional).
For more information about Accurate Electromagnetic Flow Meter China, please contact kfweili@163.com or call us.